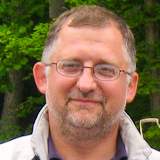 Derek Parsons '87
Derek Parsons started with W-L in 1996 and over as head men's coach of W-L Crew in 1997. As head coach, he has rejuvenated the team both in energy, equipment, financially, all while leading the Washington-Liberty boys' varsity crews to multiple medals at the regional level and the finals of the Stotesbury Cup regatta. From 2004 to 2007, the varsity eight finished in the medals at the Virginia Scholastic Rowing Championships. In addition to his success on the water, he's mentored elite high school rowers who have gone on win Junior World Championships and to row for schools such as Princeton, Harvard, Yale, Columbia, Navy, Dartmouth, and Oxford University.
As a rower, Derek rowed at Washington-Lee under Charlie Butt. After college, Derek turned his attention back to the river as the head coach for Wakefield HS in 1994. His accolades include medals from the NOVA/VASRA championship, Stotesbury Cup and SRAA Championship Regattas. Formerly a teacher at Edison HS. in Fairfax, Derek now teaches art at W-L. Derek is the father of two great kids and stepdad to 3 W-L HS graduates. He is a graduate of Radford University.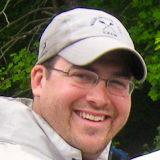 Robert Shaw '01
Robert got his coaching start at Washington-Lee in 2009. A Washington-Lee alum, Robert rowed for the Generals from 1998-2001 under coach Derek Parsons.
After graduating from Washington-Lee, Robert attended the University of Iowa, where he rowed all four years for the Hawkeyes. His previous coaching experience includes two seasons as Head Coach of the Hawkeyes and two seasons at Yorktown High School, where he guided the Boy's Novice 4 to a gold medal at the 2008 Ted Phoenix Regatta. When not at the river Rob and his wife Sarah chase after his two sons. Rob is a graduate of the University of Iowa.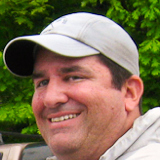 Wilson DeSousa '96
Head Freshman/Novice Coach
Coach Wilson has been coaching at W-L since 1998 on both the men's and women's side, including a year as the Women's Head Coach in 2001. His rowing career began at Washington-Lee where he was a member of the varsity eight under Coaches Tom Chisnell, and Derek Parsons. As a coach, Wilson has led his crews to national success at both the varsity and freshman levels at W-L, Bethesda Chevy-Chase HS, and Yorktown HS. In 2007 and 2008, while coaching the freshman women at Yorktown, he led the Patriots to consecutive medals at the Ted Phoenix Regatta. Wilson works in the medical information field, as well as massage therapy and physical training fields. He's an avid car buff, especially VW's, and follows professional soccer with a passion. Wilson is a graduate of Marymount University.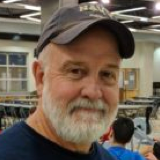 Rob Sheppard '73
Bob graduated from W-L in 1973 where he lettered in wrestling and rowing for Charlie Butt as a member of the heavyweight crew. He is a Naval Academy grad and was a member of the Naval Academy crew for four years where he competed as both a heavyweight and lightweight oarsman capable of rowing both sides with equal skill. Bob retired as a Captain in the Navy (6 years active, 20 years reserves) in 2003 and from his civilian IT career in 2016. Today, when he's not doing whatever is needed for W-L Crew, you'll find him performing (guitar and vocals) at local venues.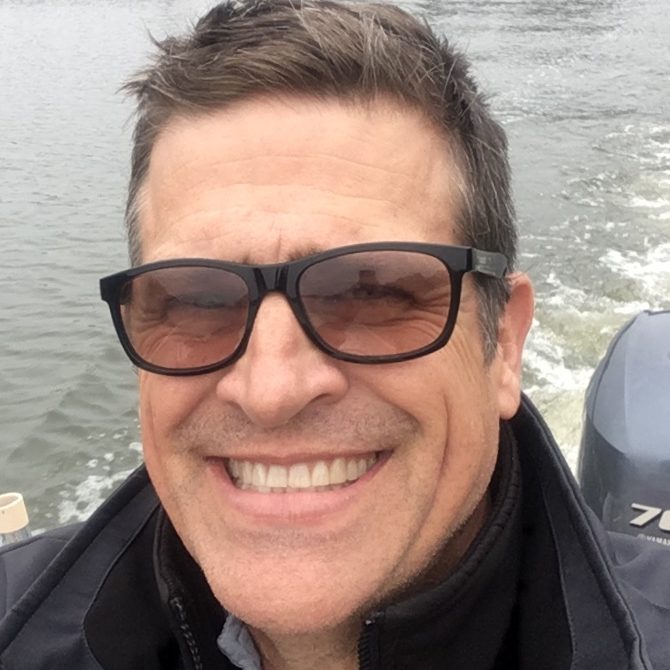 Tim White
Tim joined W-L crew as a parent in 2015 and as a coach in 2018. His two children, James, W-L Class of 2019, now a varsity rower at LaSalle, and Audrey, W-L Class of 2023, are both on the crew team. As a graduate student he rowed at Tulane University.  In his hometown of Pensacola, Florida he serves as a board member for the Pensacola Rowing Club. He is certified as a Level II coach by US Rowing. Over the past 30 plus years he has been a coach at the junior, high school, and college level in crew, track, baseball, basketball, swimming, and football. Tim is a graduate of the University of Mississippi where he was a varsity track and field athlete.  He served over 20 years in the US Army. Splitting time between Pensacola and Arlington he spends free time sailing, playing golf, taking on adventures, and being at the beach.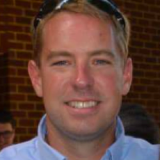 Dane Underwood
Dane Underwood has been rowing and coaching in the northern Virginia area since 1998. He started his coaching career at Oakton High School in 2004, joining in the second year of the program. There, he worked to build the program from a small start-up team of just 35 members to a competitive and respected team of 110+ athletes. Serving as the head and varsity women's coach for the last 8 years, he led the women's team to great success, including 8 medal finishes at the VA State championships in varsity events. His athletes have also found individual success, with two All-Met awards, and many girls going on to collegiate rowing at Stanford, UVA, Clemson, Princeton among many others. His top athlete even went on to row for the US Women's U23 national team, and in the Oxford-Cambridge boat race (go light blues!).
As a rower, Dane first rowed for West Potomac HS but didn't really fall in love with the sport until rowing at George Mason University under the tutelage of local rowing legend Bob Spousta. Dane continues to row competitively with friends as GMU Alumni, and for various local programs, including the Occoquan and Potomac boat clubs.
Off the water, Dane is a Systems Engineer for the MITRE Corporation in McLean and enjoys tinkering with technology, writing code, and cycling.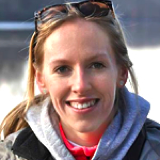 Lauren Griffin
Lauren began rowing in high school at Robinson, where she and the women's 1st 8+ won the Virginia State Championship in 2007. She was recruited to George Mason University and rowed all four years for their Division I team, and became team captain during her senior year. While at GMU and after graduating, Lauren coached for Robinson for a total of 7 years and earned her USRowing Level II certification. During her time coaching at Robinson, Lauren primarily worked with the Freshman/Novice team, and each year all boats placed top 3 in their State Championship events. Lauren stopped coaching in 2016 to focus on her graduate school work, and is now a School Counselor at South Lakes High School in Reston, VA. Last fall, (2017) Lauren came out of retirement and returned to rowing at TBC and earned a gold medal at Head of the Charles. She continues to be an active runner, yogi, and OrangeTheory-goer. Lauren now has the itch to get back into coaching and bring the amazing experience she has had with rowing to a new group of high school students.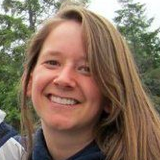 Jess Ward '05
Jess, a 2005 graduate of Washington-Lee High School, has made her return to W-L Crew as the Women's Freshman/Novice coach. She coached within the W-L Crew women's program for the 2011-2016 seasons. Her accomplishments as a coach with W-L include several state championships (2014, 2015, & 2016) at the novice level. Jess also coached for the W-L Swim and Dive programs from 2011-2015 seasons winning several district, regional, and state titles as the Head Dive Coach for both programs.
Jess got her start with W-L coxing the freshman girls 2002, before switching to the men's side to cox their varsity crews. Her accomplishments as a coxswain with W-L include winning Bronze at the 2004 Stotesbury Cup Regatta as the coxswain of the Boy's Jr Four and winning Silver in the VASRA Championships with the Boy's Varsity Eight. She then attended Franklin Pierce University (Class of '09) where she coxed several successful varsity crews for the men's and women's teams during her years there. She also coxed for Potomac Boat Club with their Men's and Women's competitive sweep teams from 2008 to 2012. After 10+ years of competitive coxing, she found her true passion in coaching.
With a strong background in animal behavior, Jess is the Operations Manager and Behaviorist for The Board Hound, a dog boarding and daycare facility with locations in Arlington and Alexandria.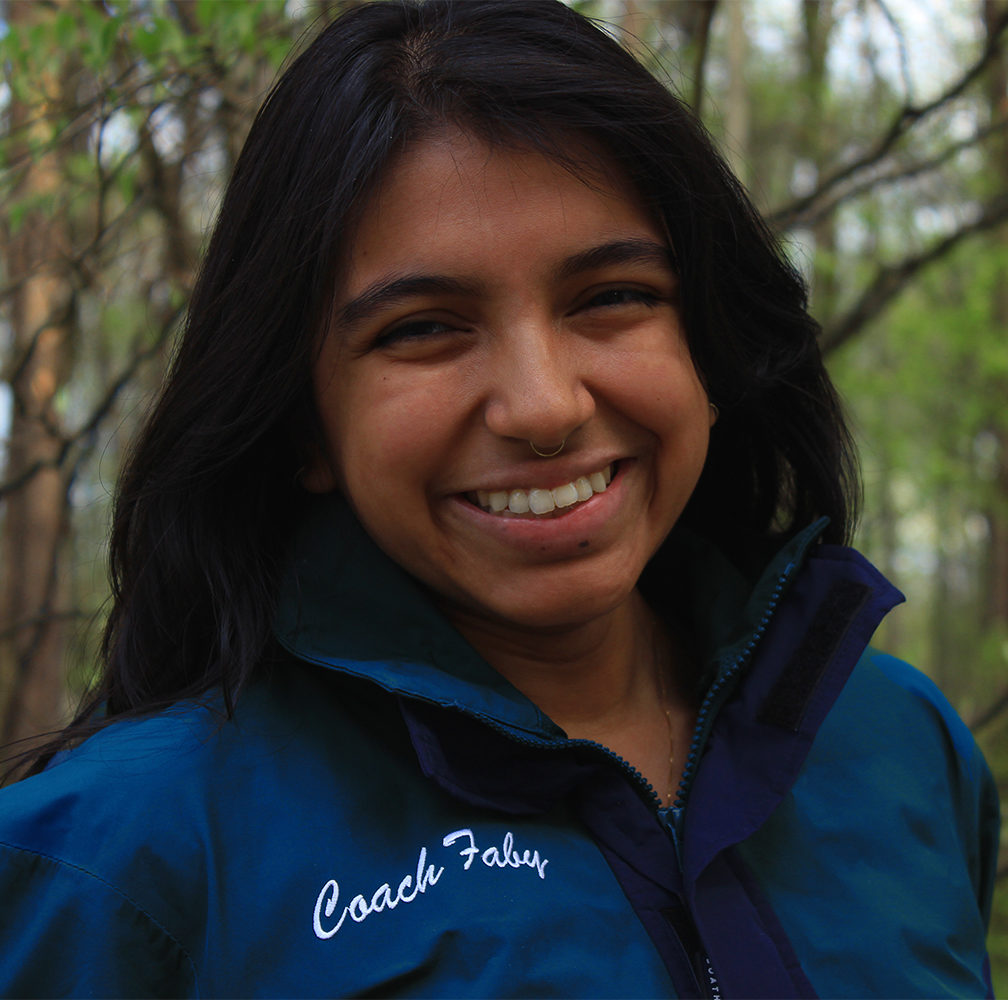 Faby Valasquez
Coach Faby got her start at Mount Vernon High School, eventually becoming a 2 year captain, Team Spirit and MVP award winner. As a novice she coxed the N8, LWT4, and 3V4. For the next 2 years she would compete in the WV4 and 2V4, eventually earning a State title. In 2015 she began training with NVRC, raced at Master's Nationals, developed a passion for head racing, and guest coxed multiple programs to first place finishes. She would then encourage her MVHS teammates to race in the off season as an independent junior program, securing multiple wins. In her senior year she coxed and assisted in coaching the the MV4+ to state finals for the first time in 10 years.
In 2017 she was recruited to George Mason University's D1 team. While there she swept in the LWT4, medaled in the 1V8 and led the 2V8. In 2018 she coached the South County HS women's varsity program. In 2019 she began coxing full time for PBC Women's Sweep, competing at Club Nationals and Head of the Charles.
As she completes her degree in Human Rights Education And Media, Faby looks to create and implement strategies and resources that target socioeconomic barriers within rowing.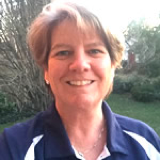 Linda Kelleher
A northern Virginia native, Linda did not start rowing until after college. Her sister talked her into joining the novice program at PBC so they would be able to row together. Linda has taught for Arlington Public Schools for 26 years and is currently a Reading teacher at Swanson Middle School. She has coached at the middle School and high school level. She has coached field hockey, basketball, softball, track and is in her first year as a crew coach. She played field hockey for Virginia Tech, and as an avid basketball fan, she has also coached many nieces and nephews league and select basketball teams.